Wanted to create this thread as a place to show UI flows so that we can get as many eyes on them as possible and provide feedback. Anything pertaining to UI, UX, screens, wireframes, flows, etc. would be great.
Lobby v1
Function: a place for players to drop in/out and select a character before proceeding with the game.
This screen still needs a method of selecting a subclass once a character is chosen.
Last edited by ThomasB on Tue Jun 23, 2015 12:50 pm; edited 1 time in total
Gameplay v1
Function: the screen you'd probably be looking at most, including the battlefield and player info.
This current version still has a few out of date elements, but hopefully conveys the general layout/viewpoint of the game.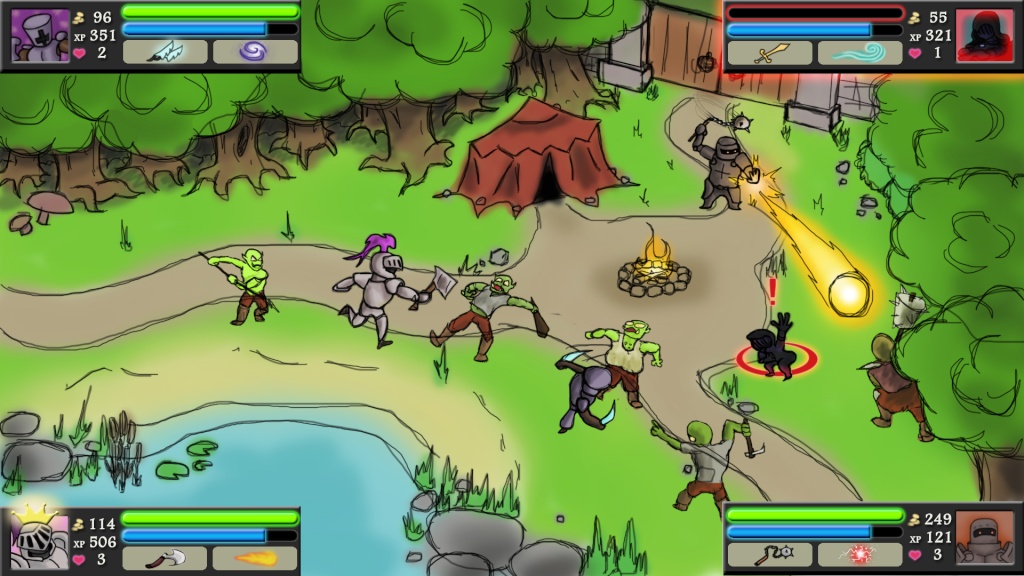 Level Select v1
Function: the place where players can choose what level to play next.
I don't imagine this screen getting too complex. There isn't a whole lot going on apart from picking a level. I imagine it as a large image that scrolls side to side as you unlock more levels.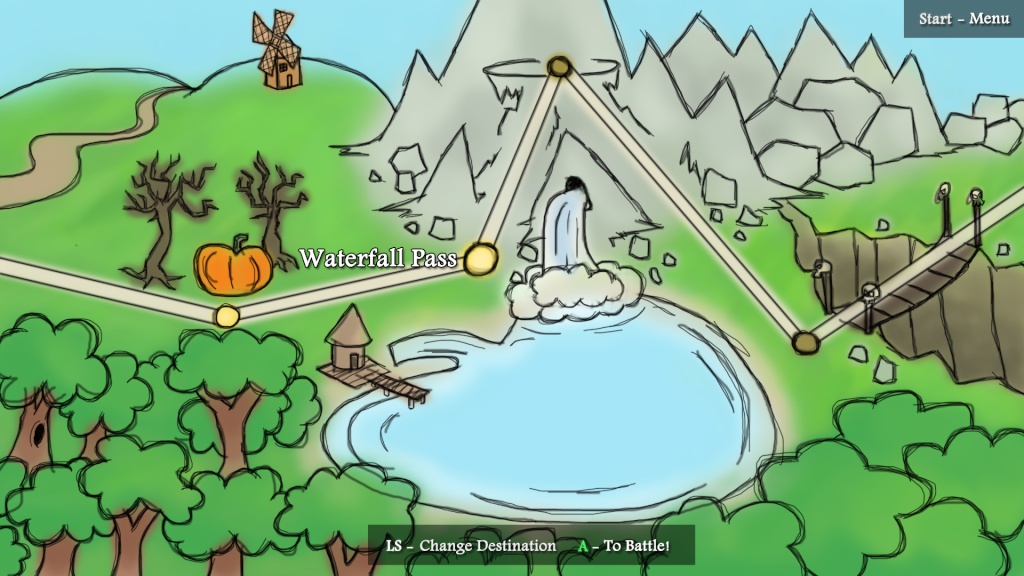 Equip Screen v1
Function: A place where the players select their weapon/magic for the next level, as well as review their current perks (and stats?).
I think this current version is far to busy (I don't think the font is doing any favors in that regard), so if anyone has any thoughts on how to make it easier on the eyes (either visually or spatially), do share.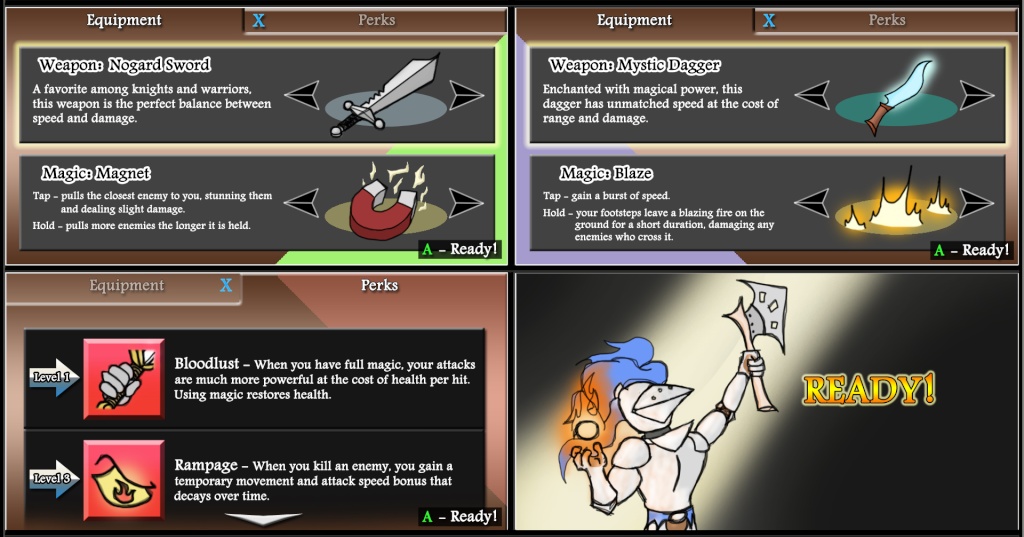 Screen Flow
This is just to clarify what players can do/where they can go at any time. It's pretty basic right now, but as we get a better understanding of what the player needs, it will get more and more developed.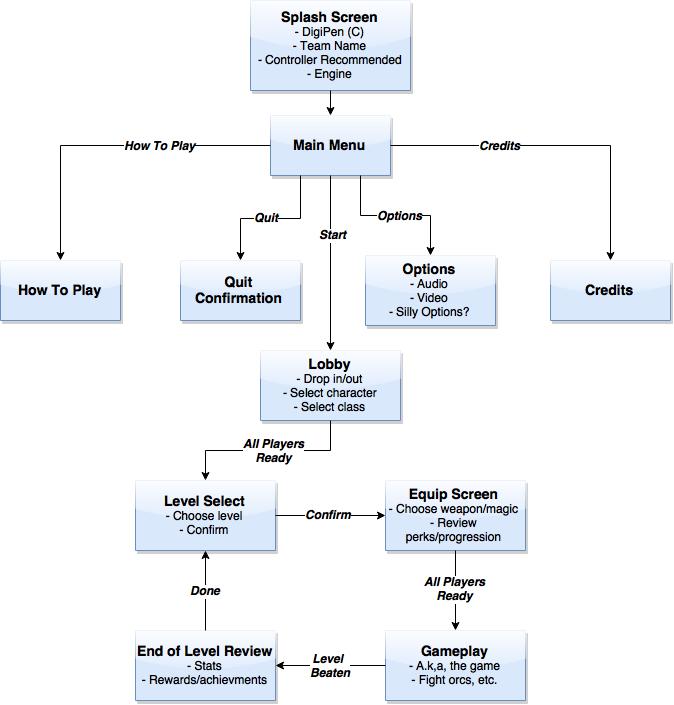 Wow that's bright and gross.
Equip Screen v2
Changed information to be spread across more tabs and altered the colors.

---
Permissions in this forum:
You
cannot
reply to topics in this forum